SHARE :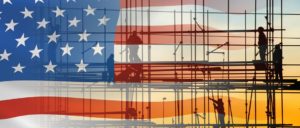 Labor Day pays tribute to the contributions and achievements of American workers, and Labor Day 2018 occurs on Monday, September 3 (it's traditionally observed on the first Monday in September). It was created by the labor movement in the late 19th century and became a federal holiday in 1894. Labor Day also symbolizes the end of summer for many Americans, and is celebrated with parties, parades and athletic events. Source: https://www.history.com/topics/holidays/labor-day
American workers should be proud of the significant achievements accomplished over the years.  Back in the turn of the century innovations from autos to bicycles and other manufactured products and goods became the lifeblood of this country.
Today innovation and advancement in technology is fast-paced and changing the way we live, from cell phones to computers! What will be next? Autonomous cars, flying cars. We know the glitches; however, the reality is the future is already showing us a transformation in technology.
Safety has evolved in the past thirty years. Many communication systems, wearable smart sensors
 though not quite to our job sites yet, will strengthen safety initiatives, combining safety with technologies that are increasing efficiency on job sites. From smart helmets to safety vests with built-in GPS technology, radio-frequency identification (RFID) technology with proximity sensors and smart glasses will 

change the way we look at safety.  Drones and other devices, including safety apps, improve the audit process with real-time reporting.
Celebrate!
America! Unleash the entrepreneurial spirit! We have the brightest and best minds in the world! So during the festivities, this weekend while your gobbling down a brat and chugging a beer… say thank you to all those amazing workers who and will continue to make this country great! Have a Safe Labor Day Weekend!
SHARE :