SHARE :
Is it an OSHA Requirement?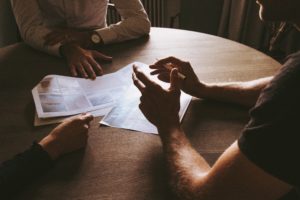 Those attending can bring along actual past accidents, near misses and other employee request for correction actions
Program:
Are you taking the appropriate corrective action before and after an accident? This special program will strictly focus on how we solve issues to comply with OSHA Standards regarding corrective actions
Who will benefit by attending:
–      Supervisors
–      Leadership
–      Safety leaders
–      Human Resources
–      Ownership
–      Executives
Place:
Aurora Sheboygan Clinic – East Building
2314 Kohler Memorial Drive
Sheboygan, WI 53081
Parking (Entrance & parking off 23rd Street – Parking lot is on North Side of Building) East Building (one story cream brick building directly east of main clinic)
Chinook Room
Date: Wednesday, October 10th, 2018   
Time:
8:00 A.M. – 9:30 A.M.
Presenters:
Jim Lehrke who has over 40 years of experience in safety including leading a fortune 200 company.
RSVP: No later than Monday, October 8, 2018
Cost: $20 for first enrollee and if more within the same business, $15 for each additional person thereafter. Can pay at the door
SHARE :