SHARE :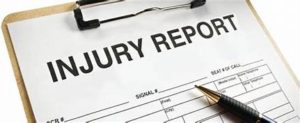 Amy Lynn Samuels-Suha
One of the services we offer at Safety Connections is help with electronic data entry for OSHA.  There have been many changes to the requirements for electronic reporting, and here is a quick summary:
Companies with a peak employment in 2018 of less than 20 do not need to report electronically. Small business (less than 20 employees) do not need to submit electronically.
Industries on The Non-Mandatory Appendix A to Subpart B List – Partly Exempt Industries List ( https://www.osha.gov/recordkeeping/ppt1/RK1exempttable.html), do not need to report electronically.

NAICS 4471 – Gasoline Stations
NAICS 5413 – Architectural, Engineering, and Related Services
NAICS 6111 – 6117 – Schools and Colleges
NAICS 7221 – Restaurants

Companies with a peak employment in 2018 between 20 and 249 and on the list (https://www.osha.gov/recordkeeping/NAICScodesforelectronicsubmission.html) of required industries must electronically submit the OSHA Form 300A, Injury and Illness Summary. There are more than 60 codes on the list. Examples include:

NAICS 11 – Agriculture
NAICS 23 – Construction
NAICS 31 – 33 – Manufacturing
NAICS 4841 – General Freight Trucking
NAICS 4931 – Warehousing and Storage
NAICS 5311 – Lessors of Real Estate
NAICS 5622 – Waste Treatment and Disposal
NAICS 6231 – Nursing Care Facilities
NAICS 7211 – Traveler Accommodations
NAICS 8123 – Dry Cleaning and Laundry Services
Our recommendation is to ensure your hard copy is correct, including not "doubling" entries, and then enter the data manually. There are multiple forms on-line from OSHA, and most of them will not create the proper CSV file to upload for the electronic reporting.
Doubling may happen when a case has both days away and restricted activity. A case that involves both days away from work and days of restricted work activity should only be counted in column H on the summary (not counted as restricted activity in column I on the summary). The number of days away are counted in column K and the number of days restricted are counted in column L. or is categorized more than once, such as both an injury and a skin disorder. A case can only be included in one category in the M columns.
We are happy to assist with the electronic entry of data, and answer questions. But don't forget that OSHA does have a FAQ section to help with this process.
SHARE :