SHARE :
By Todd Priebe (Retired Sheboygan County Sheriff)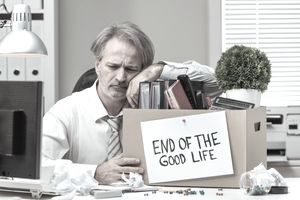 1…your people.  Are they stressed at work and/or home?  Mental health/chemical misuse or abuse issues?
2…comfort level.  Can be based on years of experience and/or your character.  If you had to terminate an intimidating employee, where is your comfort level?
3…the facts.  Know and document the facts.
4…history.  Employee work history.  Maintain fair and consistent discipline and punishment.
5…when to terminate.  On the spot, over the phone, during a termination meeting.  Which is the safest option?
6…grounds for termination.  Do you have grounds for termination?  If in question, make an inquiry.
7…what to look for during termination.  Keep watch on eyes/hands, clutching of hands, clinching of the jaw, 1000-yard stare, tone/volume of speech, facial expressions, threats, heavy breathing, skin color changes.
8…whom to terminate with.  Who is your go-to person for assistance, who has a presence and willingness to protect you?
9…where to terminate.  Know your surroundings!  Don't isolate yourself in a room out of sight from others.  Don't allow the employee to be positioned between you and the door. If they stand, you stand.  Keep a distance of at least 6 feet. Are there any potential weapons accessible to the employee?
10…your plan for during and after termination.  Know how, where, with whom, at what point will you call the police, will you need temporary security.  Is facility lockdown appropriate?
11…resources available to you.  Utilize public information for knowing your people, fact-finding.  Facebook, Wisconsin Circuit Court Access (Consolidated Court Automation Programs (CCAP)) https://www.wicourts.gov/casesearch.htm, open records requests made at law enforcement agencies, google search names (you can find newspaper articles, don't use search engines such as Bing or Yahoo)
12…threat management team is functioning effectively.  Do you have a team that assesses threats and red flags?  Does your team effectively address WPV and/or red flags?  Is workplace violence being reported?  Do you have a culture where reporting is encouraged and supported by management?
If you are in need of assistance with termination or would like more information just give us a call at…
Dan Goosen 920.627.6235 or Jim Lerhke 920.912.7233
SHARE :