SHARE :
June is National Safety Month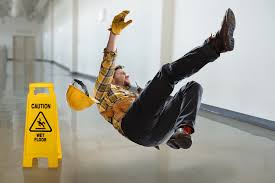 In 2016, 697 workers died in falls to a lower level, and 48,060 were injured badly enough to require days off of work. A worker doesn't have fall from a high level to suffer fatal injuries; 134 workers were killed in falls on the same level in 2016, according to Injury Facts. Construction workers are most at risk for fatal falls from height – more than seven times the rate of other industries – but falls can happen anywhere, even at a "desk job." (source NSC.org.)
NSC data for 2016 includes falls from height and falls on the same level, by industry:
Construction: 24,700 injuries, 384 deaths
Manufacturing: 22,040 injuries, 49 deaths
Wholesale trade: 10,250 injuries, 21 deaths
Retail trade: 29,830 injuries, 29 deaths
Transportation and Warehousing: 23,490 injuries, 46 deaths
Professional and business services: 22,090 injuries, 111 deaths
Education and health services: 43,660 injuries, 18 deaths
Government: 63,350 injuries, 44 deaths
When it comes to slips, trips and falls simple housekeeping can save an employee from injury. Hazards in the workplace are to sometimes invisible and hard to detect. So why is it important to recognize hazards?
According to OSHA https://www.osha.gov/dcsp/smallbusiness/safetypays/estimator.html just a simple strain may cost a small business $7800 but total sales to cover the injury is $260,000 in additional sales. How important is safety? As a business, can you afford to absorb the costs of injuries or illness?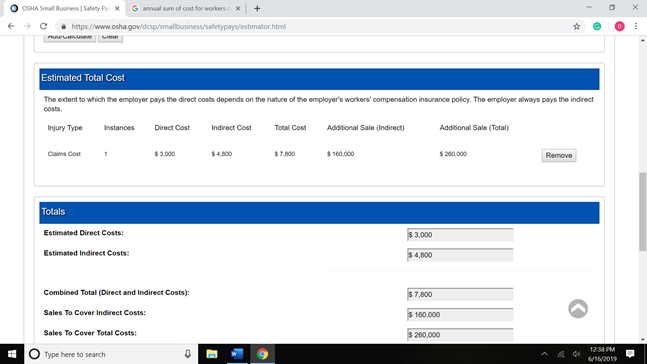 What about the family of the injured? The loss of income, the bills mounting and the real possibility of never going back to work resulting in total disability. How important is safety?
Prevention: Daily inspections, Gemba safety walks, and audits can help prevent those unrecognizable hazards, making them easier to spot. Get the safety and management team involved in devising an action plan that will effectively eliminate those hazards that may cost in the long run.
SHARE :